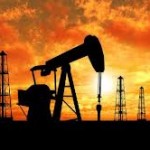 Britain's hopes of a shale gas boom are at risk from a stand-off between the Government and council chiefs, who are demanding communities near fracking sites receive payments ten times higher than those on offer.
The Local Government Association has warned that councils could deny drillers planning permission unless communities are guaranteed a 10 per cent share of revenues for "any gas which is found in their backyards".
But energy minister Michael Fallon and the head of the shale gas industry told the Telegraph that the payments demanded by councils are so high they could make drilling unprofitable and stop exploration in its tracks.
The Coalition has backed the shale gas industry's voluntary offer to give communities £100,000 for every well they frack and then one per cent of revenues if gas is produced.
Ministers say this could eventually mean a total £1bn in payments nationwide, or up to £10m for each community.
But the Telegraph has learnt that the LGA has now written to the Prime Minister demanding communities are given a legal right to a 10 per cent share.
Mr Fallon, who has agreed to meet the LGA in February to discuss the issue, said councils' high demands could prevent drilling taking place.
"Our priority is to step up the search for shale," he said. "Imposing too high a levy on revenues could make shale gas projects entirely unprofitable and leave the gas and oil in the ground. That would damage our energy security, jobs and investment.
"Local people who host shale exploration and production must benefit and under industry plans almost a £1bn could go to communities. This offer will be reviewed as the industry develops to ensure it remains appropriate."
Ken Cronin, chief executive of shale gas drillers group the UK Onshore Operators Group, echoed the warning, saying: "A 10 per cent share of revenues could potentially make sites uneconomic. If it is uneconomic, then it won't happen – and no-one will get anything."
Council demands for higher community payments are being led by Cllr Mike Jones, the chair of the Local Government Association's Environment and Housing board – and also the Conservative chair of Cheshire West and Chester council, one of the areas of the country believed to be have some of the richest deposits of shale gas.
Cllr Jones said: "In order to put a well in, you need planning permission. In the absence of a generous community benefit regime that is persuasive it's going to be very difficult to get the community to support these applications through the planning system."
He warned that planning committees deciding whether to approve fracking would "be influenced by how the community perceives the balance of benefits and risk".
"One per cent of gross revenues distributed locally is not good enough; returns should be more in line with payments across the rest of the world and be set at 10 per cent."
Earlier this week ministers unveiled plans to make half of Britain available to fracking firms.
But the LGA, which first raised concerns about the levels of benefits on offer this summer, said: "It is for communities, not government, to decide through the planning system whether fracking should go ahead in their area."
"Given the significant tax breaks being proposed to drive forward the development of shale gas and the impact drilling will have on local communities, communities should not be short-changed by fracking schemes.
"Each fracking scheme is a matter for local decision making and local communities have the power to use the planning system to decide whether or not fracking schemes take place.
"The community benefits of fracking should be enshrined in law, so companies cannot withdraw them to the detriment of local people."
An independent study by consultancy Amec this week suggested the benefits for each community from one per cent of the revenues would be lower than the range of £5m to £10m that ministers and industry have suggested.
Amec suggested the range was more likely to be between £2.4m and £4.8m per site. Industry sources said the discrepancy arose because Amec assumed a lower number of wells on each site than shale companies believe is likely.
By Emily Gosden, Energy Editor
http://www.telegraph.co.uk/earth/energy/fracking/10532045/Fracking-community-benefits-row-threatens-to-derail-shale-gas-exploration.html?goback=.gde_3036245_member_5824434072847417347#!