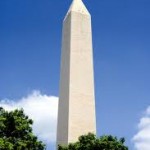 By Deborah Simmons – The Washington Times Sunday, November 11, 2012
Rep. Darrell E. Issa, California Republican, who chairs the House panel overseeing D.C. affairs, is really onto something that D.C. Mayor Vincent C. Gray, Council Chairman Phil Mendelson and council member Kenyan McDuffie should give considerable attention to.
Mr. Issa wants the National Capital Planning Commission to study changing the Height of Buildings Act of 1910, an outdated federal law that prohibits skyscrapers like those highly recognizable in Boston, New York and Philadelphia, as well as Minneapolis, San Francisco and Seattle, from gracing the District's skyline.
Mr. Issa has not proposed dwarfing the federal core of the nation's capital with tall buildings or allowing them to overshadow historic institutions like the U.S. Capitol and other congressional buildings, the White House and Supreme Court.
Skyscrapers also shouldn't overwhelm the nation's monumental museums and memorial keepsakes along the National Mall.
But options for the capital should not be restricted to neighborhoods and busy corridors with mere rooftop eateries and watering holes.
Federal planners should use common sense to ease height restrictions that have stunted economic growth in the city and define a course that encourages D.C. stakeholders to look skyward.
The original Height of Buildings Act of 1899 and the congressionally amended version of 1910 spell out height limitations wrapped around the breadth of sidewalks, and whether a street is primarily commercial or residential, among other stipulations. Height limitations are even spelled out for such streets as Columbia Road in Northwest, a densely populated area with day and nighttime populations hardly imaginable to federal lawmakers at the beginning of the 20th century.
The general rule of thumb followed for a century is that no building can be taller than 130 feet, or about 10 stories.
The Issa proposal opens the door to vertical growth within the city's 68.3-square-mile boundary.
"Congress has a clear and appropriate interest in preserving both historic characteristics of our nation's capital and ensuring that long-standing rules and regulations still pass the test of common sense," said Mr. Issa, who was joined by D.C. Delegate Eleanor Holmes Norton requesting the study. "As time has elapsed and opportunities for economic growth in our nation's capital continue to present themselves, this study will help Congress and local leaders evaluate the case for expanding existing boundaries for vertical growth."
Enter Mr. McDuffie of Ward 5, a freshman Democratic lawmaker whose Ward 5 Industrial Land Transformation Task Force Act gets an airing on Wednesday, according to council member Tommy Wells, chairman of the committee that oversees planning. The purpose of the measure is to make sure a task force is in place by Jan. 1 to develop a strategic plan for modernizing and reusing industrial land in the ward.
Now Ward 5, which abuts Capitol Hill, Route 295 and Northwest, contains more industrial land than any of the city's other seven wards, making it the hottest contender for economic development. (Ward 5 is also home to The Washington Times.)
At a council hearing on planning issues on Thursday, the day Mr. Issa announced his proposal, Mr. McDuffie was quick to leverage proprietary leadership and point out that a loophole in a Ward 4 land-use measure could pave the way for Ward 5 to house another Metro bus barn.
Good for him.
At this juncture, Mr. McDuffie has another leadership opportunity in the District becoming a national model for urban economic resurgence.
The planning commission is expected to report its recommendations in September, while the McDuffie measure proposes an unveiling in July.
Jumping ahead of federal planning decisions may leave the city short-handed.
At the very least, a persuasive argument should be made to push the due date on the Ward 5 plan until after the federal planners have delivered.
It's impossible to know which, if any, height-limitation laws and zoning regulations are forthcoming.
What is certain, though, is the McDuffie panel should exploit them on behalf of D.C. stakeholders.
The sky's the limit.
• Deborah Simmons can be reached at dsimmons@washingtontimes.com.
© Copyright 2012 The Washington Times, LLC.
http://www.washingtontimes.com/news/2012/nov/11/simmons-1910-building-law-for-dc-is-height-of-absu/?page=2