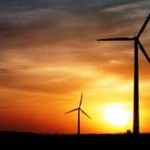 A new legislative session is about to kick off, and legislators are gearing up to grapple over a number of controversial land-use and energy bills.
Front and center for both the House and Senate Natural Resources and Energy committees will be how to lower heating costs for Vermonters and keep money within state borders. A thermal efficiency task force is slated to submit a final report to legislators this week with recommendations to finance weatherization upgrades for 80,000 homes by 2020.
The draft report released last month recommended an excise tax on fuel oil as much as 10 cents per gallon.
Among other hot-button proposals will be a revision to the state's governing land-use law Act 250 — which would call for regional development plans that would trump town plans — and a moratorium on industrial wind development.
Finally, the House Committee on Natural Resources and Energy will take a look at state laws regarding solid waste disposal.
Thermal efficiency and the excise tax
Norwich Rep. Margaret Cheney, who vice-chairs the House Energy Committee, said her primary target this year will be to draw up legislation that reduces Vermont's heating dependence on oil and improve thermal efficiency for Vermont buildings.
"Vermonters are now spending twice what they were 10 years ago to heat their homes and businesses, and that spending has contributed nothing to the local economy," she said. "It's all going out of state for fuel oil. It's not just a cost burden, but we have great potential to create local jobs, keeping money in the state, and the savings potential is enormous."
Mark MacDonald, who currently vice-chairs the Senate Energy Committee, echoed a similar sentiment. Such upgrades, he said, would aid lower-income Vermonters who are struggling to heat their homes and they would also help wealthy Vermonters who could pay local businesses to upgrade their homes.
"We cannot ship that amount of money (spent on heating oil) out of our state unnecessarily without having a deleterious effect on our economy," he said. "Vermont is an expensive place to live. We have old housing and we heat with oil and the rest of the country doesn't, which puts us at a competitive disadvantage."
But upgrading 80,000 homes, which is the state's aim, would cost a lot of money. To fund a program that would expedite this undertaking, a thermal efficiency task force is preparing a final report that will recommend implementing an excise tax on fuel oil, kerosene, propane and natural gas. The tax would vary depending on the fuel and whether it's based on carbon dioxide emissions or energy output.
To raise $10 million annually for the program, such a tax would range between 1.7 and 3.3 cents per gallon depending on the fuel. To raise $20 million, the tax would vary between 3.4 and 6.5 cents. And to generate $30 million, it would range between 5.1 and 9.8 cents.
The problem with this plan is that fuel oil and kerosene would be taxed at the highest rates, and those are the fuels that keep most low-income Vermonters warm. Installing new energy efficient technology is expensive, and heating oil has dominated the market for decades.
Cheney said that there are other options on the fiscal table, like an efficiency fee tacked on to Vermonters' heating bills or the removal of a sales tax exemption, as the report recommends (but with less of a preference than the excise tax).
"The excise tax is one of a handful of possibilities so I can't comment until I hear about the other suggestions," she said. "But no matter what it is, we need to find a way for it not to have an impact on low-income Vermonters. It's needed and the return would be significant. It's one of the few taxes where you'd see a return on investment right away."
The Act 250 attachment
Montpelier Rep. Tony Klein, who chairs the House Natural Resources and Energy Committee, is going to propose a bill that would create regional plans "with teeth," as he put it.
In response to an outcry over industrial wind and other large commercial developments across the state, he said it's about time Vermonters begin planning the way their state looks and operates decades into the future. To do that, he said, legislators and citizens need to consider a controversial proposal that would take power from individual towns and put it in the hands of the region.
"When this bill comes out, and we start having hearings on it, people are going to come out of the woodwork screaming," he said. "But the purpose of putting the draft on the table is to put the proposal out there so a robust discussion can ensue, and I have no idea what the end result will be because my committee will not necessarily be advocating one thing or another."
Such regional plans, he said "would trump any individual town from being able to say no to something that is beneficial to the wider good."
Klein said that when Act 250 was passed in the 1970s, the Legislature only approved the permitting part of the bill. A planning component didn't make it through. And that is what he is redrafting.
"All cards must be on the table. These are hard decisions," said Klein. "If you're complaining about the process today and you think the remedy is for you to have a voice, be careful of what you ask for, because there is no such thing as a free lunch."
Wind moratorium
A bipartisan effort in the Senate is pushing for a three-year wind moratorium on large-scale wind development, but Klein is vehemently opposed to this proposal and said no such movement is likely to generate steam in the House.
A moratorium on wind projects, he said, would undo progress on the state's renewable energy front and would be terrible for business. He is open to tweaking policy and the permitting process; but he warned that if the Senate approved this moratorium, Vermont's reputation as a world leader in environmental progress would be irreparably destroyed.
"Not only is that the most anti-business statement, but if the Senate passes the moratorium — whether or not the House passes it doesn't matter — the message is already sent. Vermont as a leader in renewable energy generation in the country and the world is over. We are done. In fact, we would be a joke," he said.
"There would be no more efforts to expand these initiatives and the developers would run for the hills. It's a very regressive cut-off your-nose-to-spite-your-face, very selfish, very parochial statement. It's not even honest. They don't want a moratorium, they want a ban."
Solid waste
The House committee is also planning to redefine state law surrounding municipal sewage sludge so that it cannot be deposited in a landfill after a certain date.
Klein said there are other more appropriate places to put this sludge.
The committee is addressing this issue in large part due to odor complaints voiced by residents who live near the landfill.
by Andrew Stein
http://vtdigger.org/2012/12/19/legislative-preview-thermal-efficiency-initiative-land-use-planning-top-list-for-this-session/