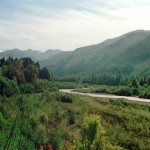 PITTSBURGH — A new Pennsylvania law allows local governments to take control of blighted properties and cancel tax liens and bank foreclosures so the land can be sold to responsible owners or developers willing to improve hard-luck neighborhoods.
Gov. Tom Corbett late last month signed the Land Bank Act to streamline the cumbersome process of returning delinquent properties to tax rolls in towns struggling to boost their tax bases.
More than 300,000 vacant properties are scattered across the state, including about 40,000 in Philadelphia and 20,000 in Pittsburgh, where more than half are tax-delinquent. A 2010 report by the Philadelphia Association of Community Development Corporations said the properties cost taxpayers an estimated $20 million a year.
"This could really help us," said Dennis Davin, director of the Allegheny County Economic Redevelopment Department. "We have a vacant property program, where we help municipalities redevelop vacant land when they ask, but it's a very long process. This could not only shorten the process but reduce the cost of it."
Davin said the county budgets about $100,000 a year to address legal obstacles of clearing tax liens and other claims against properties and absentee owners, who sometimes are difficult to find. Such challenges can take years to untangle, frustrating neighbors and redevelopment nonprofits eager to make change.
A key to attracting developers to once-blighted land is packaging parcels in a land bank into a tract large enough to host homes or businesses, Davin said.
Liz Hersh, executive director of the nonprofit Housing Alliance of Pennsylvania, said the law allows municipalities to designate a land banking authority that can repurpose vacant, delinquent parcels rather than leaving that to sheriff's offices and redevelopment authorities.
It also updates antiquated laws that can create a legal labyrinth for municipalities trying to improve blighted areas.
"Our tax sale laws were written in 1923, all five of them, and Pennsylvania is a really different place today," Hersh said. "Back then, it was still growing with new industries, and the idea then that someone would walk away from their property was unthinkable."
Now it happens particularly in urban cores, where absentee landlords and poverty are more common.
Pittsburgh Mayor Luke Ravenstahl pushed for the law's approval.
In a speech to the Pennsylvania League of Cities and Municipalities, Ravenstahl said: "We determined that if we are going to build off of the gains we've made in turning our blighted properties into community assets, we must be able to repurpose vacant, abandoned and foreclosed properties through the use of land banks."
Municipalities that want to create an independent authority to handle land banks must have a population of at least 10,000, under the new law.
That's one reason the law likely wouldn't help the Westmoreland County community of Jeannette — with a population of 9,634 — deal with the abandoned, 100-bed Monsour Medical Center, which closed in 2006.
Jeannette officials condemned the dilapidated building, which has become a target for trespassers and arsonists, but they don't have the $250,000 to $1 million needed to tear it down, and the owners have neglected it. Jeannette's budget anticipates $5.1 million in revenues in 2012.
Through bulk purchasing power, Scott Avolio, Jeanette's solicitor, said the land bank law could help reduce red tape and costs associated with repurposing blighted residential properties spread over several communities, but it's not enough to deal with a major commercial eyesore.
"If there was a state super-fund that could loan money for this, that would help," Avolio said.
City Councilman Ricky Burgess of Homewood recently introduced legislation to establish a Pittsburgh Land Bank. He called it an "essential step to transform and rehabilitate the city's low- and moderate-income communities." City Council must vote to accept or reject the legislation.
Tax-delinquent properties, many of them vacant tracts, are prevalent in Pittsburgh's eastern neighborhoods such as Larimer, Homewood, Lincoln-Lemington and East Hills.
Similar properties also are concentrated in Hazelwood, New Homestead, Knoxville, Beltzhoover and Fairywood, according to an Urban Redevelopment Authority map. It shows more than 16,200 delinquent parcels, about 11 percent of parcels citywide.
Jackson said Homewood has more than 2,000 delinquent properties, a mix of vacant lots and aging homes.
"Land banking for us could be used as a strategy to get rid of slumlords or take property away from slumlords," Jackson said.
It's not just for urban areas, Hersh said.
The law could help rural communities trying to accommodate an influx of Marcellus shale workers or make housing stock available to new residents.
"It allows people to capitalize on the existing resources that we have — the land — rather than always go out and build new houses," Hersh said.
http://www.therepublic.com/view/story/af985001744846b1a4e7cadf02df6175/PA–Member-Exchange-Pennsylvania-Land-Bank